Vice President, Clinical Operations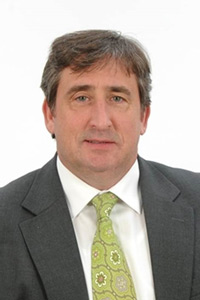 Tim Warneke brings to Mesa Science Associates over 20 years of pharmaceutical development experience. These experiences range across large (Ciba-Geigy and Abbott Laboratories) to mid-size (King Pharmaceuticals) pharmaceutical companies and the world's largest contract research organization (Quintiles).
Mr. Warneke has leveraged his expert knowledge of the Code of Federal Regulations, ICH Guidelines, Good Clinical Practice, and Good Laboratory Practice to provide operational excellence in support of numerous INDs and NDAs throughout his career. Operationally focused, he has been responsible for clinical study conduct across all phases of pharmaceutical development from single-center studies to large multi-national clinical trials utilizing a wide array of therapeutic areas including:
Cardiology/Vascular Diseases, Dermatology, Devices, Endocrinology, Gastroenterology, Healthy Volunteers, Hepatology (Liver, Pancreatic, Gall Bladder), Infections and Infectious Diseases, Musculoskeletal, Nephrology, Neurology, Oncology, Orthopedics/Orthopedic Surgery, Pediatrics Podiatry, Psychiatry/Psychology, Pulmonary/Respiratory Diseases, Rheumatology, Vaccines
Mr. Warneke began his career at Northwestern University in the Department of Community Health and Preventive Medicine, coordinating the clinical activities of the landmark NHLBI funded CARDIA study from its initial year in 1983 to 1988.