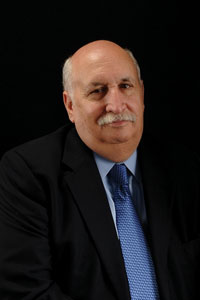 Following a four-year tour in the U.S. Air Force, Mr. Mesa joined Rodana Research Corporation and remained continuously employed by its successor organizations, Survival Technology Inc., Meridian Medical Technologies Inc., King Pharmaceuticals Inc., and Pfizer.   During his 40 year tenure with these organizations, he became a highly experienced product development executive and an expert in the injectable drug delivery arena. Mr. Mesa is a named inventor on 20 plus patents involving drug delivery systems.
In 2011, Mr. Mesa left Meridian/Pfizer and founded the Mesa Science Associates (MSA) consultancy, which provides a comprehensive array of pharmaceutical and drug product development solutions that MSA offers to researchers in the Federal Government, academic, and private research.
Management Expertise:
Pre-clinical and Clinical Program Management
Regulatory Submissions
Pre-filled and Pre-loaded Automatic Syringe Delivery Systems
Critical Component Supply Chain
Product transfer from Prototype to Full-Scale Production
Product Design and Development Processes
Design, Creation, and Implementation of Training Systems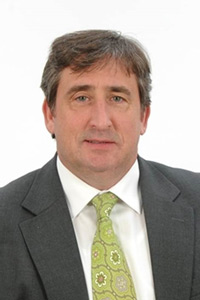 Tim Warneke
Vice President, Clinical Operations
Tim Warneke brings to Mesa Science Associates over 20 years of pharmaceutical development experience. These experiences range across large (Ciba-Geigy and Abbott Laboratories) to mid-size (King Pharmaceuticals) pharmaceutical companies and the world's largest contract research organization (Quintiles).
Mr. Warneke has leveraged his expert knowledge of the Code of Federal Regulations, ICH Guidelines, Good Clinical Practice, and Good Laboratory Practice to provide operational excellence in support of numerous INDs and NDAs throughout his career. Operationally focused, he has been responsible for clinical study conduct across all phases of pharmaceutical development from single-center studies to large multi-national clinical trials utilizing a wide array of therapeutic areas including:
Cardiology/Vascular Diseases, Dermatology, Devices, Endocrinology, Gastroenterology, Healthy Volunteers, Hepatology (Liver, Pancreatic, Gall Bladder), Infections and Infectious Diseases, Musculoskeletal, Nephrology, Neurology, Oncology, Orthopedics/Orthopedic Surgery, Pediatrics Podiatry, Psychiatry/Psychology, Pulmonary/Respiratory Diseases, Rheumatology, Vaccines
Mr. Warneke began his career at Northwestern University in the Department of Community Health and Preventive Medicine, coordinating the clinical activities of the landmark NHLBI funded CARDIA study from its initial year in 1983 to 1988.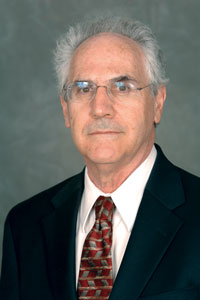 Ken Dretchen
Vice-President and Chief Science Officer
Dr. Kenneth Dretchen, Ph.D., serves as a Vice-President and Chief Science Officer for Mesa Science Associates.  Several areas of expertise include: pharmacokinetics, pharmacodynamics and pre-clinical studies involving safety, efficacy and toxicity.  In addition, he concurrently serves as Professor Emeritus and was the former Chair of the Department of Pharmacology and Physiology at Georgetown University Medical Center where he teaches pharmacology and physiology to medical students and residents in the Departments of Psychiatry and Anesthesiology.  Previous positions at the university included his role as the Dean of Research for the Medical Center and the Senior Associate Vice President for Regulatory Affairs.
During the first three years of its existence, Dr. Dretchen served as a subject matter expert and was a 24/7 on-call advisor to the Department of Homeland Security for biologic and chemical threat agents. From 2007 – 2010, he served as a member of the National Biodefense Science Board, reporting directly to the Secretary of Health and Human Services. This board provided advice to the secretary on issues such as emerging and infectious diseases, chemical and biological threat agents, and H1N1 influenza.
Dr. Dretchen's work also includes successful collaborations with industry, including one of the largest defense contractors in the development of a rapid stand-alone detection system for biological threat agents based upon DNA analysis. This project resulted in the important development of specific nucleic acid probes for anthrax, plague, and dengue fever.
Dr. Dretchen served as a consulting pharmacologist for King Pharmaceuticals on a study involving clinical trials to assess the pharmacokinetics and side effects of midazolam given intramuscularly via an auto-injector. The results showed that there was rapid absorption of the drug with minimal side effects suggesting that this route of administration would be beneficial in the treatment of seizures.